About Montana Auto & Fab
Montana Auto and Fabrication is a custom fabrication shop located in Helena Montana.
The company began operations in 2008 and has established itself as a custom off road vehicle shop. Whether it's a complete vehicle build or partial modifications for axle swaps, gear setups, lift kits, or building bumpers and fenders, big to small we do it all. Our goal is to take an idea and make it a reality. We are always looking for new projects.
Montana Auto & Fabrication Vendors
List of our approved vendors:
Rough Country
RCV Performance
Randys Ring and Pinion
Trail Gear
Low Range
ARB
OX
Clayton Off Road
Metal Cloak
GenRight
PSC
TrailReady
Advance Adapters
Bestop
Bushwacker
Currie
Carli
Daystar
Dick Cepek
Rigid
Yukon
Hella
Hotchkiss
KC
SmittyBuilt
NFab
Teraflex
Spod
Warn
Dynatrack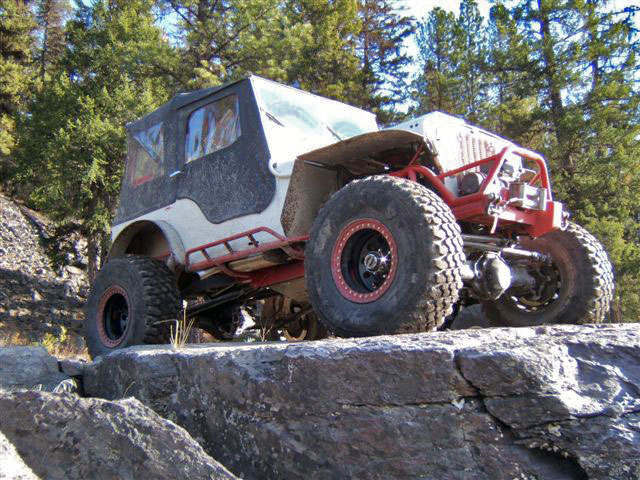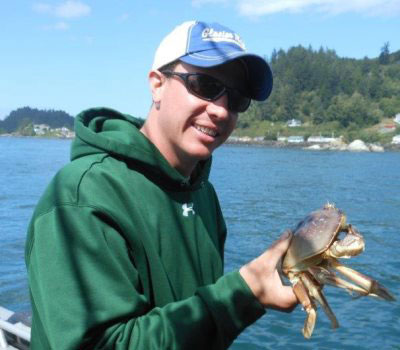 Ryan Weber- Owner
Graduated from University of Montana Tech and interned with Jarod Prindle at AFW.
I Bought Rocky Mountain Radiator in 2008 and at the same time started Montana Auto and Fabrication. I Love the outdoors and playing with the toys that I build. If I'm not out playing I'm in the shop working. Building one of a kind projects not only is fun but keeps me sharp!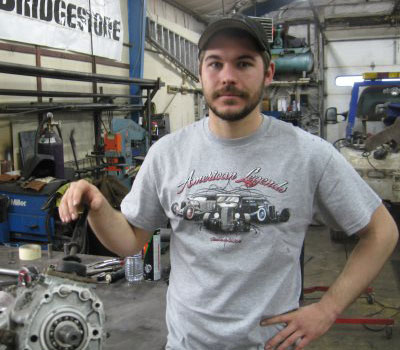 Ryan Arnold
Passion for vehicles, like to modify and build things, I enjoy a challenge.
I have been welding and fabricating since 2005, I have been working on vehicles since I could hold a wrench.
I have been behind the steering wheel or handlebars as long as I can remember and really enjoy driving in general. hobbies include: hunting, fishing, hiking, camping, anything outdoors, if I am not outside I am in the garage.
Favorite place to go wheelin: MOAB In the garage now: 1988 Toyota 4runner, 1999 GMC pickup, 1970 chevy nova, 2000 4runner.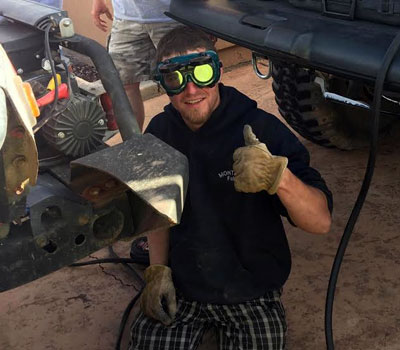 Chris K.
I was born and raised in Helena, MT. I attended Helena High School and continued my education at Helena College for the Welding, Machining and Metals Technologies Degrees.
I am passionate about Fabrication, Machining and anything with a motor. My latest personal project was a 1989 Toyota 4runner rock crawler build. When I'm not in the shop working I'm enjoying the outdoors wheeling, boating and riding dirt-bikes.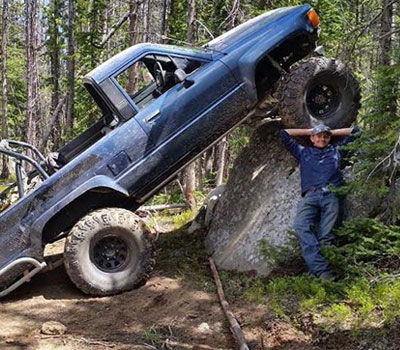 TY
My name is TY, I was born and raised in Kansas and moved around until I found Helena Montana. I enjoy working and fabricating on projects and customizing vehicles.
The custom life is a better life.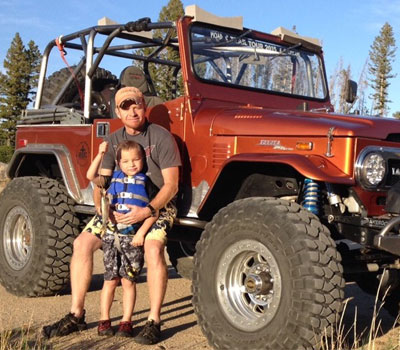 Jason Redfield
Graduated from University of Montana with a degree in business management and marketing. Owner of Evergreen Irrigation in Helena. Works at MT Fab in the winter months.
As a long time friend of Ryan's, I look forward to spending the winter months with the guys in the shop.
I have had a life long passion for off road vehicles and old muscle cars. My family and I love Montana and all it has to offer.
I have watched Ryan grow this business with passion and enthusiasm from a double car garage to one of the most reputable and trusted fab shops in the state. Come check out the shop, support a local business, and see what we can create for you!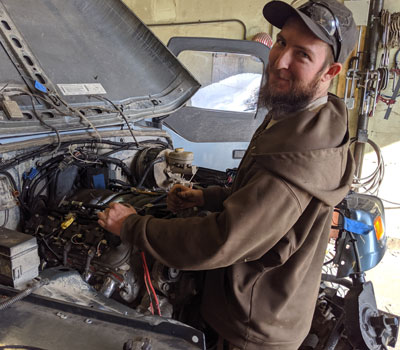 Kevin Ducello
I started at Montana Fab during my final semester at Helena College, where I received and Associates in Metals Technology and Welding Technology.
Being able to work on all sorts of unique projects and creating and modifying one off things is the best part of being in the shop.
I love custom vehicles, off-road racing, and being in the outdoors. I enjoy working to a high standard, building cool rigs, and fabricating all sorts of unique projects.